Upcoming Events
No upcoming events currently scheduled. Please check back again soon.
Past Events
January 28-31, 2020
Rancho Mirage Writers Festival

Rancho Mirage Library & Observatory, Rancho Mirage, CA
The Rancho Mirage Library is recognized as California's best public library.
February 2019
The American University in Cairo
The Author's Visit
Katherine Nouri Hughes
Author of The Mapmaker's Daughter
Sponsored by the Academy of Liberal Arts
December 2018
Best Selling Author Series
The Writing Center
Hunter College
New York, NY
July 2018
Bernard Lewis: Appreciating a Scholar of Consequence
Washington, DC
Katherine Nouri Hughes, speaking at the
Institute for Near East Policy
colloquium in memory of Professor Bernard Lewis, July 24, 2018 in Washington, D.C.
April 2018
Authors on Park
New York City
Book the Writer
New York City
November 2017
The Princeton Club
New York City
The Milken Institute
Santa Monica, CA
October 2017
Woodrow Wilson School
Princeton University
Princeton, NJ
Resources for media, publishers
and event organizers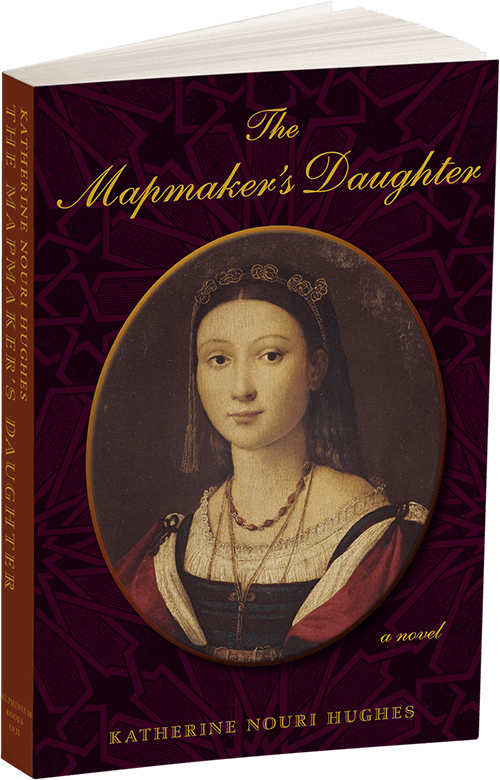 "[An] absorbing historical novel… compellingly interlaces public history and intimate conjecture." ― The New Yorker
"When the fiction is good, the history is usually distorted, and on the rare occasions when the history is good, the fiction is usually less interesting than the straight historical narrative. This novel is a remarkable exception... part history, part fiction, it is enthralling." ― Bernard Lewis, Cleveland E. Dodge Professor of Near Eastern Studies, Emeritus, Princeton University
"Hughes has richly imagined the life of a remarkable historical figure... readers who enjoy in-depth historical detail and court intrigue will be riveted." ― Library Journal
"Based on a historical event of rare improbability—the rise in the sixteenth century of a daughter of Venice to the rank of Queen Mother in the mighty Ottoman Empire—this novel is a gorgeous feat of imagination, a stellar work by a gifted writer." ― Arnold Rampersad, Stanford University, author of Ralph Ellison