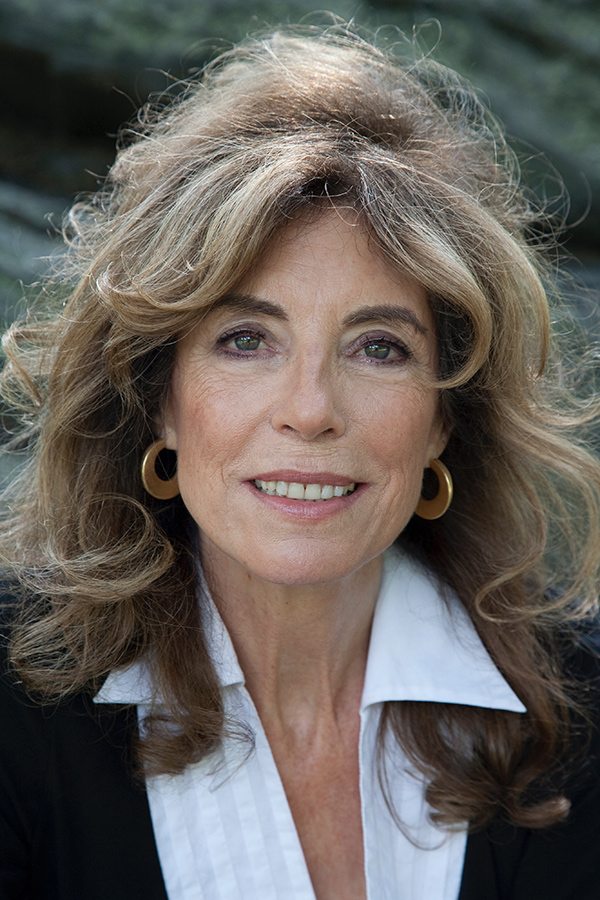 Katherine Nouri Hughes is an American writer of Iraqi-Irish descent. Educated at Princeton University (MA Near Eastern Studies), Hughes has lived in Cairo, traveled extensively in the region and had a successful career as a communications executive in both the for-profit and non-profit sectors. She is a trustee of WNET/THIRTEEN (the PBS flagship station) and the Orpheus Chamber Orchestra. She has two daughters, Caitlin and Johanna, two grandchildren, Oliver and Audrey, and is the widow of Robert Del Tufo who served as both attorney general and United States Attorney for New Jersey. She lives in Princeton and New York City.
The Mapmaker's Daughter, an historical novel set in the 16th century, is the confession of Nurbanu, born Cecilia Baffo Veniero - the mesmerizing, illegitimate Venetian who became the most powerful woman in the Ottoman Empire at the height of its power under Sultan Suleiman the Magnificent.
Narrating the story of her improbable and inevitable rise to power, Queen Mother Nurbanu, on her sickbed, is determined to understand how her bond with Suleiman the Magnificent shaped her destiny – as wife of his successor and as appointed enforcer of one of the Empire's most crucial and shocking laws. Nurbanu spares nothing as she dissects the desires and motives that have propelled and harmed her - as she considers her role as devoted and manipulative mother…as she reckons her relations with the women of the Harem…and as she details the fate of the most sophisticated observatory in the world. Nurbanu sets out to see the causes and effects of her loves and choices, and she succeeds by means of unflinching candor - right up to the last shattering revelation.
"[An] absorbing historical novel… Hughes's Nurbanu is alert to her political and sexual vulnerabilities, and unsparing as she reflects on the manipulations and sacrifices that have marked her life. The result compellingly interlaces public history and intimate conjecture." ― The New Yorker
"Voice — the great, elusive necessity in all historical fiction — is rapturous and irresistible in The Mapmaker's Daughter. Katherine Hughes's novel just seems to talk to us, and in so doing makes these titanic events seem human and natural, and thus all-the-more preoccupying. A very impressive book, indeed." ― Richard Ford
"When the fiction is good, the history is usually distorted, and on the rare occasions when the history is good, the fiction is usually less interesting than the straight historical narrative. This novel is a remarkable exception... part history, part fiction, it is enthralling." ― Bernard Lewis, Cleveland E. Dodge Professor of Near Eastern Studies, Emeritus, Princeton University
"In The Mapmaker's Daughter, Katherine Hughes introduces us to Cecilia-Nurbanu, an astonishing girl who becomes a woman of immense power in the Ottoman Empire. Lost to history, Hughes retrieves her and through a stunning act of imagination takes us into her consciousness as she finally reckons with a decision that in the light of the present seems unspeakable. Hughes's brilliantly conceived novel is thus a startling reminder of what even today a woman may encounter when she becomes, as Nurbanu becomes, an accessory to power." ― Carol Gilligan, author of In a Different Voice